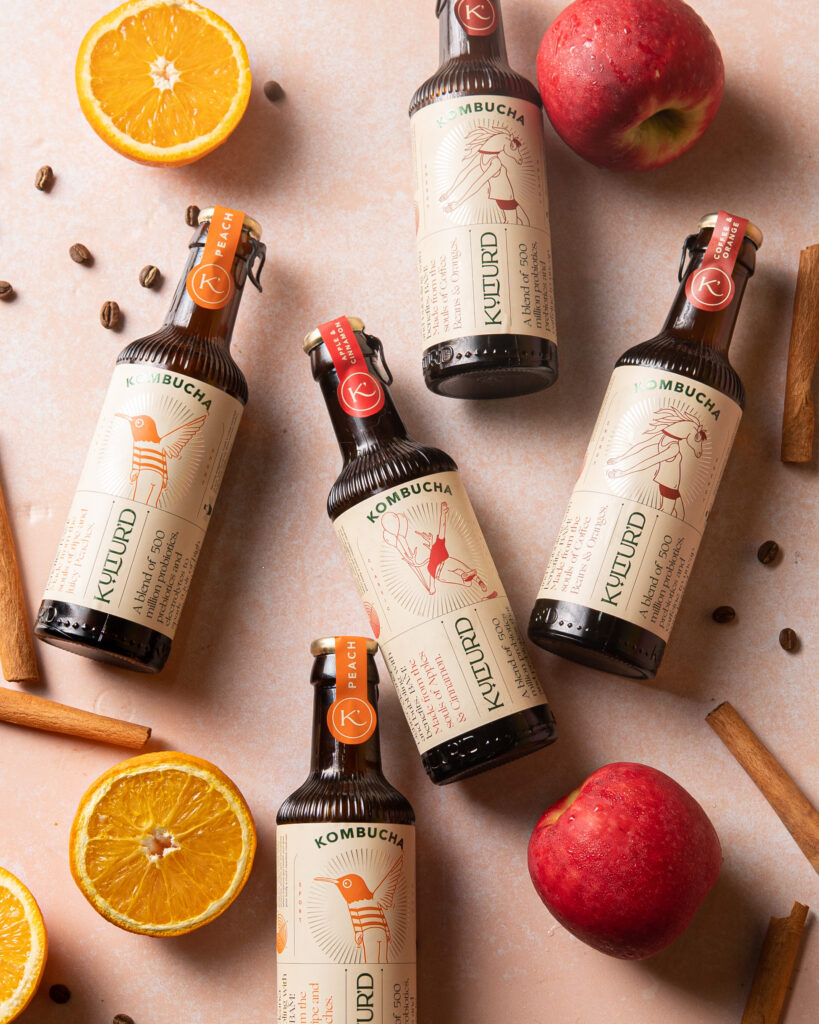 Founded in 2020, Kultur'd is a dynamic young brand that believes good health should be fun and exciting. Kultur'd has its roots in Jaipur where it conducted a successful pilot and won the hearts and guts of many and has now spread its magic into the Pan Indian market with its probiotic beverages like Kombucha.
The idea behind Kultur'd took birth after Siddhi discovered the innumerable health benefits of these miraculous live probiotic cultures. After years of research and development to combine age-old fermentation techniques with modern machinery to master the art and science behind probiotics, Siddhi has decided to share her love and belief in them with the Indian market, by making them affordable and easily available.
About Kombucha
Known as the "elixir of life", Kombucha is made by fermenting black tea and fresh fruits. It is naturally sparkling, leaving you to enjoy a slight pop with a subtle tarty aftertaste. Kultur'd Kombucha heals, detoxifies and energises. One can enjoy it as a daily tonic, a refreshing pick me up, a healthy energy drink or a fun cocktail mixer!
Why Kultur'd?
Our kombucha is made with the highest standards of hygiene! Kultur'd Kombucha is made in a controlled environment and each batch is lab tested to ensure your booch is of the highest quality.
Zero Alcohol Guaranteed! Most kombuchas can have 1-3% alcohol but we at Kultur'd have mastered the fermentation process to make sure our kombucha has 0% alcohol and is safe for all.
All natural! No preservatives, no additives, no artificial flavourings or food colors. Just pure goodness.
Our Aim
People aiming to lead a healthier lifestyle, often associate it with a difficult and unpleasant time. With Kultur'd we aim to reinvent a culture where, when we think healthy, we think happiness, we think fun and we think Kultur'd.